WHMCS and MYOB integration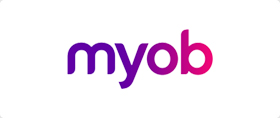 When it comes to managing orders and invoices, integrating WHMCS and MYOB can help streamline your accounting and billing processes. With this integration, you can easily send
orders from WHMCS to MYOB
, allowing you to manage orders and invoices efficiently. You can also export
billing information from WHMCS to MYOB
, ensuring that your financial records are accurate and up-to-date.
In addition,
payment information can be exported from WHMCS to MYOB
, making it easy to track payments and update customer accounts. This integration also allows you to send
product/service names from MYOB to WHMCS
, which helps streamline your product and pricing management. You can also send
product/service prices from MYOB to WHMCS
.
By automating the transfer of data between the two platforms, integrating WHMCS and MYOB can help you save time and reduce errors. This can ultimately lead to a more efficient and effective accounting and billing process for your business.