Shopify and Sage 200 integration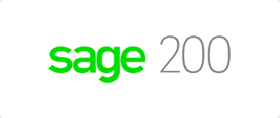 Sage 200 + Shopify
Sage 200 + Shopify
Sage 200 + Shopify
Sage 200 + Shopify
DataLink is a perfect tool to combine data between your website and Sage 200.
Sage 200 Shopify connector
works as one system to streamline order processing, stock levels control and product management.
Shopify Sage 200
DataLink functionality.
Main features are an automatic
sales orders download from Shopify
as well as comprehensive product management and
automated stock updates.
More complex functionality to
automate data transfer:
B2B customer price groups support, multiple currencies, quantity discounts, sales order status updates and many more.
Before development on the project is started we offer free consultation or free demo with our specialist to understand all important details for your future
Shopify and Sage 200 module
How to install your connector?
Shopify and Sage 200 DataLink installation is provided by our authorized staff remotely and free of charge.
Automated data sync
will be configured and scheduled according to your business needs.
There are plenty of Sage 200 versions, which ones do you support?
DataLink offers the following integration packages:
Sage 200 + Shopify

Sage 200c Professional + Shopify

Sage 200 Standard + Shopify
Do you integrate Shopify with other accounting software?
We
with Sage 50 Accounts packages.
Also DataLink is available for such systems as
and