TrueLoaded and Sage 50 integration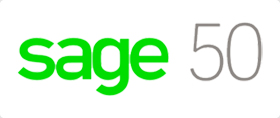 TrueLoaded and Sage 50
TrueLoaded and Sage 50
working as one system is a perfect way to automate your online business. We provide an easily manageable, stable and reliable
Sage 50 TrueLoaded
connector for online sales and a seamless, trusted
integration with Sage 50 Accounts.
Main Features:



Automate data transfer

: when order is placed in TrueLoaded DataLink automatically creates sales order with all the relevant information in Sage 50. Customer information and product details are transferred across as well.

Update stock levels from Sage 50 to TrueLoaded

according to the schedule.

Upload Sage 50 products to TrueLoaded

.(can be set vise versa). Initially DataLink uploads products to

merge Sage 50 and TrueLoaded database

, later on it only updates information for products that has been changed - this allows the most quickest updates.
Import Sage customer database to TrueLoaded, with all account details and

sales orders history

if needed.
How often my
data synchronization
will run?
As often as you want actually. There is an individual schedule for each operation, so you can specify how often sales orders, products, stock levels, etc. should be updated. For example you can set
sales orders and stock levels update
for every 5 minutes and
products updates
once a day.
Is it compatible with all
Sage versions?
DataLink is compatible with all the latest versions of the following
Sage products


TrueLoaded +

Sage 50 / Sage 50cloud

TrueLoaded +

Sage 200 Online Standard
Please note we can also integrate with other accounting systems such as
and
QuickBooks